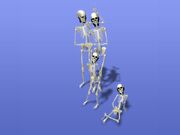 Hello
Okay, but the reason why I know it is her is because:
1. South Australia (Not South Adelaide!) is where me and Amy come from.
2. The spelling is exactly how Amy spells certain words.
3. Amy did very similar things on other wikis. Just yesterday, she banned another 2 users from the LightvDarkness wiki, only becuase they found out what she was lying about. Now she has left the Crash Bandicoot wiki and Final Fantasy wiki becuase she had a go at users.'
As for the email, I need your email address. The e-mail itself is in a Mac template. Also, the email does not include the new LightVDarkness information. Maybe you should go there and see what is happening. Thanks Data. --Andrewrox 09:34, 18 July 2009 (UTC)
IPs
I don't have access to that kind of information. --a_morris (talk) 18:07, 18 July 2009 (UTC)
Her IP is 121.220.218.126 you can see proof here http://kingdomhearts.wikia.com/wiki/User_talk:121.220.218.126
Granting Adminship
Only bureaucrats can do that. --a_morris (talk) 18:34, 18 July 2009 (UTC)
Thanks TDM
Hey Data, thank you for fixing up my page, I could not be bothered. By the way, I fixed up the newsletter page by correcting spelling errors. Look, I am not really a user here, I edit at the Kingdom Hearts wiki. I saw you blocked me at your wiki. I have never vandalized ever. I guess you did that when you thought I was an offender. I'll tell you this, Amy will be back, but as an IP. Once she leaves here, she will go to another wiki and disrupt! It really is an ongoing issue. By your spelling of the word "colour", I am guessing that you are from Great Britain. Oh Britannia, Britannia rule the world! - some English song. I love England, and I love Australia! Go Adelaide! Anyways, I am going to take the LighVDarkness wiki off the list of wikis on the news letter due to the fact that we don't want people to know about it; All the people she hates are blocked there. You will be the next one. Please send back soon. Thanks Data! --Andrewrox 08:19, 19 July 2009 (UTC)
Interesting
Admin? Cool! So, what exactly is the wiki about? I'd love to help, but for now I could get you an awesome main page, taken from my very own wikia TiptonWiki. I made it myself. It has about 55 articles, I made it about 9 days ago. Check it out! As for the newsletter, to be honest, I don't actually edit here. Me and some other KHwikians came her to warn you about your user, Amy Cotton. Others gave up, but I just kept going until the madness stopped. I know that alot of users liked Amy, but she was a compulsive liar. A morris said to ignore me, but I wanted to prove to her that she had no life. So with the newsletter, I will try my best to help you guys. I love the sims, but I never edit here. But I will now! Thanks for the offers! -Andrewrox 00:57, 20 July 2009 (UTC)
Emilyc
Emilyc is Amy's alt account. It should be blocked.
Sig Issue
Dude (or lady idk XD), you should include a link to your profile in your signature. - JEA13 [iTalk] 13:30, 24 July 2009 (UTC)
Adminship requests
I have read your request. However, if you had read the entire page you would notice that we are no longer in need of more admins and therefore, I feel no obligation to grant your request at this time especially since you have already been granted sysop rights. --a_morris (talk) 16:31, 24 July 2009 (UTC)
Amy Cotton
You mean she's not coming back?
Joethatblackguy
Joethatblackguy has come back as Joethatblackguy3. Please do something about this. 80.44.254.191 11:39, 25 July 2009 (UTC)
Joethatblackguy
Community content is available under
CC-BY-SA
unless otherwise noted.