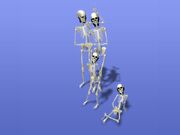 TheDataMonster - The Data needs a Monster, now!
TALK - Munch! Munch!
Hey. This is my main talk page. Visit my archive, but you can not edit them unless you're an admin.
Fanon Database
Edit
Hi, Data. You haven't been around in awhile, and since it was your idea, I wanted to let you know that we have begun a discussion of what type of downloadable content we want to include in the wiki. --a_morris (talk) 17:12, January 24, 2010 (UTC)
Hello Data!
Edit
Salemguy123 - I'm aloud to love anybody I want, even if the boy I love has an ugly hat.
TALK - I'm the prettiest girl on this Wiki!
Hello Data and welcome back to the Sims Wiki. But why do you have only have 210 contributions cause thats kinda sad :( . There are other users that have already passed you. SO THAT IS WHY I AM CHALLENGING YOU TO GET TO 400 CONTRIBUITONS BY FRIDAY!
Hey there. Are you inactive as an admin? What happened to the newsletter and what's SimsCentral? Duskey(talk) 16:23, July 26, 2010 (UTC)
Welcome back
Edit
Welcome back. It seems you've starting out heavy with the SimsCentral, perhaps you should create it as a project so the community can discuss it. While you were away I've started listing Sims news on the front page by marking blog posts with Category:Blog posts/Sims News and just recently started up the Newsletter in a new version though. Instead of one person controlling it, it's open to everyone so it's more wikified. I don't know how savvy you are with wiki-code and all that so I'll gladly help with setting up a project page for this SimsCentral, I really think it needs one since it's a huge undertaking really. Duskey(talk) 21:02, August 18, 2010 (UTC)
Protected archive pages
Edit
I just substituted a talkbox pending deletion in one of your archives. Have you considered unprotecting your archives, since there's really no need to protect them? Archives shouldn't be edited of course, but protecting them might be a bit much. Duskey(talk) 16:10, August 31, 2010 (UTC)
Hi! I just wanted to tell you that your doing an AMAZINGLY good job on the wiki, and you are invited to participate/vote in the Your Sim Story In 50 words! contest! BobNewbie (talk) 08:37, September 26, 2010 (UTC)
Thank you!
Edit
Thanx! I really appreciate that you praised my contest! (BTW Im BobNewbie not BobNewbie is kl) BobNewbie (talk)(blog) 18:11, October 5, 2010 (UTC)
Community Input Needed
Edit
Please come to The Sims Wiki talk:Community Portal#Decreasing Activity and participate in a discussion of declining involvement here on the wiki. Some discussion of the issue and some ideas are needed. Thank you. - LostInRiverview talk · blog 22:30, December 5, 2010 (UTC)
/* Fanon wiki merge */
Edit
Random Ranaun has proposed a merge with the Fanon Wiki on the community portal, and I have started a sister discussion on the Admin Portal with the intent to gain consensus from the admins before a formal move is made. Your opinion there would be useful as I'm looking to get the opinions of most, if not all, of the active admin staff before this idea moves forward. You can find the section here. Thanks - LostInRiverview talk · blog 05:01, December 22, 2010 (UTC)
Inactive admin policy
Edit
Hi, TheDataMonster. We haven't seen you on The Sims Wiki for awhile. Your inactivity has been two (2) months which means your administrator rights would be revoked soon. Please respond to either reaffirm your continued willingness for the position or to refuse any further privileges and responsibilities. The details can be found at The Sims Wiki:Administrators. Thank you. --a_morris (talk) 03:56, January 2, 2011 (UTC)
Newsletter
Edit
Hey dude. Howzit? Currently, I am the main editor for The Sims Wiki's newsletter. Its coming along nice! I just saw you edited little more then a month ago, saying you're back. If you can reply and you want to, please tell me if you're interested in becoming part of The Sims Wiki's newsletter again. We have two available columns, though these may be filled soon. Anyway, just contact me, okay? Thanks! --BobNewbie talk • blog 13:46, March 28, 2011 (UTC)
Okay, for now, the two positions are filled, one by Auror, which is a gameplay column, and Andronikos, which deals with moding. Seeing as you're busy, you can submit an article whenever about whatever here. Have a nice day further, --Zombie talk • blog 16:50, April 8, 2011 (UTC)
Community content is available under
CC-BY-SA
unless otherwise noted.