Hi there!
Edit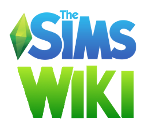 Welcome to our wiki, and thank you for your contributions! There's a lot to do around here, so I hope you'll stay with us and make many more improvements.
I'm really happy to have you here, and look forward to contributing with you! Jeve 06:58, June 28, 2010 (UTC)
Hello...
Edit
Uh...I dunno. To be honest, I don't play with my Sims game enough to be interested in buyin' more expansion packs... --★ Blanky 03:47, July 12, 2010 (UTC)
I don't play teh Sims.... I onleh play MySims. I was 13 the first MySims came out, and then when I became old enough to play The Sims, I just... didn't. --Hikari! - Blah blah blah. 14:33, July 13, 2010 (UTC)
RE: I'm from MySims Wiki, and feeling not good.
Edit
In reply to the message you left on Monsters talk page: It doesn't look like she has done anything on the MySims wiki. If you want a good wiki you can not block users if they haven't done anything. If she does start doing unconstructive edits, you should report it to an admin on MySims wiki. That admin will then take the proper action, whatever that is on MySims wiki. Hope this helps. If you have any further questions, feel free to contact me on my talk page. Duskey(talk) 08:51, August 26, 2010 (UTC)
Project userboxes
Edit
Hello. I see you added the userbox that you're part of the Downloads and custom content project. If so, feel free to add yourself as a member there and start contributing :D --Duskeytalk 08:36, September 7, 2010 (UTC)
Hey ur from mysims wikia huh?--SmiLeY4913 23:51, September 10, 2010 (UTC)
can you make me a word bubble or u dont know how?--SmiLeY4913 23:56, September 10, 2010 (UTC)
This is to inform you that you've cast a vote for a trait which has already been eliminated - Unflirty. The round is still going for at least another week, so you have time to go to the contest and change your vote. My apologies for not catching the problem sooner. -- LostInRiverview talk · blog 19:11, January 17, 2011 (UTC)
Userboxes
Edit
They look complicated but I'll use them when I can. --Secretive13
userboxes
Edit
how do u have all of the userboxes????
Hey Salin! I'm not very active on this wiki, but I thought I might just say hi. Potterfan1997 18:54, May 3, 2011 (UTC)
SorryDogs and Stew (talk) 02:47, June 14, 2014 (UTC)
Community content is available under
CC-BY-SA
unless otherwise noted.