Hi there!
Edit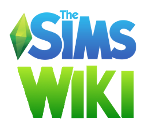 Welcome to our wiki, and thank you for your contributions! There's a lot to do around here, so I hope you'll stay with us and make many more improvements.
Recent changes is a great first stop, because you can see what pages other people have been editing, and where you can help.
Questions? You can ask at the Help desk or on the "discussion" page associated with each article, or post a message on my talk page!
Need help? The Community Portal has an outline of the site, and pages to help you learn how to edit.
Please sign in every time you edit, so that we can recognise you!
I'm really happy to have you here, and look forward to contributing with you! --a_morris (talk) 18:26, 16 February 2009 (UTC)
Adding extra lines
Edit
You can use <br clear="all" /> to make things appear below floating or aligned images instead of adding extra lines. This code is at the bottom of every edit page for easy use. --a_morris (talk) 14:37, 6 March 2009 (UTC)
Wow! so many videos so little time! thats cool how did u add them onto your page??
p.s. u sound like a really nice person! :D Im Matta jr (Matt) (and i love writing 2, I wanna be a author some day)
Tom Shallow
Edit
Spaces at the beginning of lines cause the text to look like that. --a_morris (talk) 13:57, 28 August 2009 (UTC)
Community content is available under
CC-BY-SA
unless otherwise noted.