Welcome to The Sims Wiki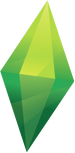 Welcome to The Sims Wiki Olive Specter12! Thanks for your contributions to the File:Aliciasteel.jpg page! There's a lot to do around here, so I hope you'll stay with us and help us improve the wiki!
Recent changes is a great first stop, because you can see what pages other people have been editing, and where you can help.
Questions? You can ask at the Help desk or on the "discussion" page associated with each article, leave a message with an administrator or post a message on my talk page!
Need help? The Community Portal has an outline of the site, and pages to help you learn how to edit. You may also try asking for help on the IRC channel, where some users may be able to help you!
Want someone to guide you along the way? Check out our user adoption program which is designed to help out new and possibly inexperienced users like yourself.
Spotted some vandalism? We have a team of administrators who will happily deal with vandalism when they see it. If you have found some vandalism from a user who hasn't been sanctioned, you can help by reporting it!
Please sign in every time you edit, so that we can recognize you!
Want to get noticed in the community? Well, we have tons of opportunities for you! The Forums are a great place for The Sims and The Sims Wiki related questions and games! Not your style? How about a chatroom with your fellow contributors? Have some fun on the IRC channel or on-wiki chat feature! We are also the host to a variety of community created contests. Want to suggest a change for the wiki? Feel free to ask on the community discussions forum! So, what are you waiting for? Get out there and have fun!
I'm really happy to have you here, and I look forward to contributing with you! LostInRiverview (talk) 18:18, April 29, 2015 (UTC)

Please note that one or more edits you've made have been reverted because they did not positively contribute to the wiki. Please refrain from making these edits in the future, and limit test edits to the
Sandbox
.
Icemandeaf (talk) 19:19, May 22, 2015 (UTC)
---
This is a standardized warning message; you can view the original template here. If you have any questions or concerns about the message, please contact the user that issued it, or contact an active administrator for assistance. You may remove this notice as soon as you have read it.
Hi, I'm not Beds, but perhaps I can help. The warning message above was issued by Icemandeaf after he reverted your edits to Game guide:Killing Sims here. It is possible there was a misunderstanding, or he reverted your edits because it broke or deteriorated the quality of the page. You don't need to do anything if you do not question the revert, and you can simply remove the warning message (although it will still appear in the page history). --I am k6ka Talk to me! See what I have done 17:29, July 27, 2015 (UTC)
Apologies for not answering on time, I was unavailable at the time you sent the message. K6ka has answered your query very clearly, and if you wish, you can remove the warning from your talk page if you want to. Also, it's alright to ask administrators about things like this - you are not in trouble, don't worry about that! ~ Beds (talk - blog) 18:18, July 27, 2015 (UTC)
Inappropriate categories
[
edit source
]
I've noticed that you have recently been adding incorrect or inappropriate categories to articles and pages. Please be sure that only categories added to a page are relevant and helpful to the article, as incorrect categories can confuse and mislead readers and editors. Thank you. --I am k6ka Talk to me! See what I have done 18:45, July 27, 2015 (UTC)

Sorry about that! I clicked on things by mistake. Ooooops... Thanks for letting me know. O.S. 12 (talk) 19:12, July 27, 2015 (UTC)olive specter12O.S. 12 (talk) 19:12, July 27, 2015 (UTC)
You are Blocked

Reason for Block: being underage

Block Length: one year
Issuing administrator: Frostwalker Talk - Read


---

You have been blocked from editing The Sims wiki for the reason(s) stated above. Repeating this behavior, or breaking other wiki policies may result in additional, longer-lasting blocks or other actions against your account and/or your IP address.

Please note that you may be allowed to request that this block be removed. Please see this page for details.

For more information about wiki blocks, please go here.
Wikia Terms of Use states that every users must be at least 13 years old in order to create an account (you just recently admitted for being 12 years old in your userpage) and since you didn't mention your birthday, I'll have to block you for a maximum of one year. If you'd like to have your block shortened to the time of your 13th birthday, please leave a message on your talk page so that I or any other administrators can adjust the duration of your block.
We really have no intention of blocking you so we'd like to ask you to return to the wiki once your block is up. Thank you for understanding. --Frostwalker Talk - Read 05:04, July 28, 2015 (UTC)
My birthday is the 1st of August, so I will be 13 then. Could my block be ended on my birthday as the problem seems to be me being under 13? Sorry, I didn't realise there was an age limit.O.S. 12 (talk) 09:52, July 28, 2015 (UTC)
Thankyou. O.S. 12 (talk) 14:48, July 28, 2015 (UTC)olive specter12O.S. 12 (talk) 14:48, July 28, 2015 (UTC)
Community content is available under
CC-BY-SA
unless otherwise noted.