Welcome to The Sims Wiki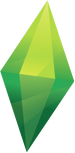 Welcome to The Sims Wiki, KirbyPowerpuff1! Thanks for your contributions to the Michael Sleep page! There's a lot to do around here, so I hope you'll stay with us and help us improve the wiki!
Recent changes is a great first stop, because you can see what pages other people have been editing, and where you can help.
Questions? You can ask at the Help desk or on the "discussion" page associated with each article, leave a message with an administrator or post a message on my talk page!
Need help? The Community Portal has an outline of the site, and pages to help you learn how to edit. You may also try asking for help on the Discord server, where some users may be able to help you!
Want someone to guide you along the way? Check out our user adoption program which is designed to help out new and possibly inexperienced users like yourself.
Spotted some vandalism? We have a team of administrators who will happily deal with vandalism when they see it. If you have found some vandalism from a user who hasn't been sanctioned, you can help by reporting it!
Please sign in every time you edit, so that we can recognize you!
Want to get noticed in the community? Well, we have tons of opportunities for you! The Forums are a great place for The Sims and The Sims Wiki related questions and games! Not your style? How about a chatroom with your fellow contributors? Have some fun on the IRC channel or the Discord server! We are also the host to a variety of community created contests. Want to suggest a change for the wiki? Feel free to ask on the community discussions forum! So, what are you waiting for? Get out there and have fun!
Thanks for adding the black headshots! Ѧüя◎ґ (talk) 19:09, July 16, 2019 (UTC)
Blanking filename redirects
[
edit source
]
Hi, please don't blank filename redirects like you did in File:Headshot_largeJustinKayes.jpg. While I understand that these filenames are not used anymore, you may try contacting an admin to delete the unused redirects instead. I see that it's an act of housekeeping, so I really appreciate and thank you for that! And since it has come to my attention, I will delete those unused redirects. Nikel Talk 04:02, July 1, 2020 (UTC)
Hi, I can delete someone's blog, but I shouldn't touch a blog unless it violates a rule. While the benefit is to eliminate old pictures replaced with a better version, I say we should leave it be if they're used in old blogs. Nikel Talk 06:10, July 1, 2020 (UTC)
Community content is available under
CC-BY-SA
unless otherwise noted.