Welcome to The Sims Wiki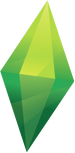 Welcome to The Sims Wiki Joshuanl30! Thanks for your contributions to the Malcolm Landgraab (console) page! There's a lot to do around here, so I hope you'll stay with us and help us improve the wiki!
Recent changes is a great first stop, because you can see what pages other people have been editing, and where you can help.
Questions? You can ask at the Help desk or on the "discussion" page associated with each article, leave a message with an administrator or post a message on my talk page!
Need help? The Community Portal has an outline of the site, and pages to help you learn how to edit. You may also try asking for help on the IRC channel, where some users may be able to help you!
Want someone to guide you along the way? Check out our user adoption program which is designed to help out new and possibly inexperienced users like yourself.
Spotted some vandalism? We have a team of administrators who will happily deal with vandalism when they see it. If you have found some vandalism from a user who hasn't been sanctioned, you can help by reporting it!
Please sign in every time you edit, so that we can recognize you!
Want to get noticed in the community? Well, we have tons of opportunities for you! The Forums are a great place for The Sims and The Sims Wiki related questions and games! Not your style? How about a chatroom with your fellow contributors? Have some fun on the IRC channel or on-wiki chat feature! We are also the host to a variety of community created contests. Want to suggest a change for the wiki? Feel free to ask on the community discussions forum! So, what are you waiting for? Get out there and have fun!
Done, but next time you can always do it yourself. —k6ka 🍁 (Talk · Contributions) 20:01, December 27, 2017 (UTC)
Done, but next time please consult The Sims Wiki:Fanon Creation since there's a lot of helpful resources there that should answer most questions. —k6ka 🍁 (Talk · Contributions) 21:28, January 3, 2018 (UTC)
Sure, which one was it? I think I might have fixed it already. ― C.Syde (talk | contribs) 22:29, January 3, 2018 (UTC)
Pat Lobonte. The one that you blocked for being a sockpuppet Joshuanl30 (talk) 22:30, January 3, 2018 (UTC)
May I ask you to sign your posts with four tildes when you leave a message on a talk page? And may I also ask that you be more punctual in your messages, such as telling me specifically what page you're referring to in question?
I seem to recall somewhere that the age displayed in SimPE for an elder is the amount of days they lived, not how many days they have left. I could be wrong on this account, as I don't tinker around with SimPE very often. —k6ka 🍁 (Talk · Contributions) 01:08, January 4, 2018 (UTC)
That's incorrect. The age information refers to the amount that they have left in the current life stage, which is subtracted by one day. So what is written down as 26 days left in SimPE is actually 27 days left in-game. But the information under the same section as the Sim's hexadecimal code refers to the number of days they have lived. ― C.Syde (talk | contribs) 01:17, January 4, 2018 (UTC)
RE: Contributions userbox
[
edit source
]
Hi there. You have contacted me about your user contributions userbox being broken, but you did not specify what precisely you thought was broken. I am going to assume you mean that the edit count on that userbox is incorrect. The edit count there is given by the Special:Editcount page; results made by that tool are cached and update approximately once every 24 hours. As such, they may be out of date. —k6ka 🍁 (Talk · Contributions) 01:33, January 6, 2018 (UTC)
Done. —k6ka 🍁 (Talk · Contributions) 00:54, January 11, 2018 (UTC)
Request for rollback rights
[
edit source
]
Please be aware that your request for Rollback rights has been declined at this time. If you have any questions or concerns about this decision, please look over the reasons given in the denial. If you have any additional questions or concerns after that, please don't hesitate to contact me on my talk page. -- LiR talk · blog · contribs 19:53, January 12, 2018 (UTC)
Hello, I've noticed you've made a couple of questionable edits. I'm not going to give you a warning as they were easy to change, but this is going to the only time I'll be lenient with you, considering your account history. Please be aware of the next time you make an edit, and if you are unsure, you can always ask on a page's talk-page. Thanks! ~ Beds (talk - blog) 23:57, February 6, 2018 (UTC)
Did you read the edit summary of my revert? My removal of your comment had nothing to do with whether or not same-sex relationships are morally right or not, but rather that talk pages are not used for this purpose. If you did not catch my edit summary, here it is:
talk pages are for discussing improvements to the article, not to voice your personal distaste over the subject matter
Is there ANY part of that edit summary you do not understand? And can you not see how I'm getting frustrated with your behaviour? —k6ka 🍁 (Talk · Contributions) 21:12, February 7, 2018 (UTC)
You violated the law of God! There is no misunderstanding! You don't know the Lord, you considered dead by the Lord! Joshua (talk) 00:36, February 8, 2018 (UTC)
Joshuanl30, it is pretty clear that you did not read what I just wrote above. Also, by removing your irrelevant comment from the talk page, I completely fail to see how this grants you Pope status to have me "excommunicated" from my faith. In no way am I expressing support or defending same-sex relationships with my edit. It is very clear that you not only are refusing to read what I write, but that you seem to have misunderstood and failed to correctly apply Christian doctrine, not to mention that you are not exercising reasoning and that you are not thinking before you hit the "Publish" button (But the religious argument is out of the question, I'm afraid, since that is very clearly off-topic as it is not the reason why I reverted your edit). If you believe attacking other editors like that is a good thing to do, then maybe you should reconsider contributing to this wiki, since we do not permit such behaviour. —

k6ka

🍁

(

Talk

·

Contributions

) 03:28, February 8, 2018 (UTC)

Please do not attack other editors. Comment on content, not contributors, and always do so in a polite and respectful manner. Editors who engage in personal attacks are detrimental to the community and may have their editing privileges revoked. Thank you. ― C.Syde (talk | contribs) 03:24, February 8, 2018 (UTC)
I'm not attacking other users. Joshua (talk) 20:25, February 8, 2018 (UTC)

Please stop making disruptive edits.
If you are engaged in a content dispute with another editor, please discuss the matter with them on their user talk page or the article's talk page, and seek a consensus.
If you are engaged in another form of dispute, such as a user conduct dispute, please start a thread at the administrators' noticeboard.
If you continue to disrupt The Sims Wiki, you may be blocked from editing. Calling people liars and removing people's comments are all detrimental to the collaborative spirit of a wiki. Taking your previous editing behavior into account (Including your interactions with me), this stern warning is appropriate as it becomes increasingly clear that you do not appear to be here to collaborate effectively and positively with others. —k6ka 🍁 (Talk · Contributions) 14:00, February 14, 2018 (UTC)
RE: wrongfully accused
[
edit source
]
This edit shows very clearly that you have removed other people's comments. If this occurred due to a mistake I'll accept that reasoning, but it most certainly was not done because your account was hacked as there was only one edit made, unless the edit I linked to was not made by you, then it is compromised. —k6ka 🍁 (Talk · Contributions) 01:11, February 15, 2018 (UTC)
It probably was added when I was editing the page so it probably was removed when I published my edit. Sorry for any inconvenience I made have caused. Joshua (talk) 02:15, February 17, 2018 (UTC)
Community content is available under
CC-BY-SA
unless otherwise noted.