Welcome to The Sims Wiki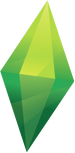 Welcome to The Sims Wiki, Ernst1000! Thanks for your contributions to the Vladislaus Straud page! There's a lot to do around here, so I hope you'll stay with us and help us improve the wiki!
Recent changes is a great first stop, because you can see what pages other people have been editing, and where you can help.
Questions? You can ask at the Help desk or on the "discussion" page associated with each article, leave a message with an administrator or post a message on my talk page!
Need help? The Community Portal has an outline of the site, and pages to help you learn how to edit. You may also try asking for help on the Discord server, where some users may be able to help you!
Want someone to guide you along the way? Check out our user adoption program which is designed to help out new and possibly inexperienced users like yourself.
Spotted some vandalism? We have a team of administrators who will happily deal with vandalism when they see it. If you have found some vandalism from a user who hasn't been sanctioned, you can help by reporting it!
Please sign in every time you edit, so that we can recognize you!
Want to get noticed in the community? Well, we have tons of opportunities for you! The Forums are a great place for The Sims and The Sims Wiki related questions and games! Not your style? How about a chatroom with your fellow contributors? Have some fun on the IRC channel or the Discord server! We are also the host to a variety of community created contests. Want to suggest a change for the wiki? Feel free to ask on the community discussions forum! So, what are you waiting for? Get out there and have fun!

Hello, I'm SimDestroyer. I noticed that you added some fan fiction, or fanon, to the wiki. Please note that The Sims Wiki separates canon content (Content created by the original game developers) from fanon content (Content created by players of the game). All fanon content is located in our Fanon namespace, so if you want to continue posting your fanon to the wiki, please do so there. If you think I made a mistake, or if you have any questions, please leave me a message on my talk page. Thanks! SimDestroyer (talk) 20:03, September 6, 2019 (UTC)
Well, I myself considered the idea of Caleb Vatore and Vladislaus Straud being villains as fanon, as that is something not officially established by EA. And actually, Caleb Vatore is seen as a "good vampire" and wants to be one, so him being a villain is downright wrong. Vlad, while seeming like a villain, being actually an antagonist is still fan fiction/player theory, which we don't include in our canon articles. - SimDestroyer (talk) 18:37, September 7, 2019 (UTC)
According to k6ka, the user who reverted that Mother Plant edit, it is because we use a neutral point of view in our articles. But you can try discussing the idea of mentioning it as an antagonist in the talk page of the Mother Plant article. My "don't add fanon" comment only talked about Caleb and Vlad anyways. Also, please sign your comments with ~~~~. - SimDestroyer (talk) 09:13, September 8, 2019 (UTC)
Community content is available under
CC-BY-SA
unless otherwise noted.