Welcome to The Sims Wiki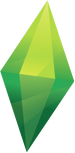 Welcome to The Sims Wiki ChaneyTheSamurott! Thanks for your contributions to the Veronika Vinter page! There's a lot to do around here, so I hope you'll stay with us and help us improve the wiki!
Recent changes is a great first stop, because you can see what pages other people have been editing, and where you can help.
Questions? You can ask at the Help desk or on the "discussion" page associated with each article, leave a message with an administrator or post a message on my talk page!
Need help? The Community Portal has an outline of the site, and pages to help you learn how to edit. You may also try asking for help on the IRC channel, where some users may be able to help you!
Want someone to guide you along the way? Check out our user adoption program which is designed to help out new and possibly inexperienced users like yourself.
Spotted some vandalism? We have a team of administrators who will happily deal with vandalism when they see it. If you have found some vandalism from a user who hasn't been sanctioned, you can help by reporting it!
Please sign in every time you edit, so that we can recognize you!
Want to get noticed in the community? Well, we have tons of opportunities for you! The Forums are a great place for The Sims and The Sims Wiki related questions and games! Not your style? How about a chatroom with your fellow contributors? Have some fun on the IRC channel or on-wiki chat feature! We are also the host to a variety of community created contests. Want to suggest a change for the wiki? Feel free to ask on the community discussions forum! So, what are you waiting for? Get out there and have fun!
I'm really happy to have you here, and I look forward to contributing with you! LostInRiverview (talk) 16:52, April 17, 2015 (UTC)
Welcome to The Sims Wiki, and thanks for reverting that vandalism. You somehow managed to be faster than my rollback button!
Anyways, thanks again. - LostInRiverview talk • blog • contribs 16:54, April 17, 2015 (UTC)
You are welcome! Chaney (talk) 16:56, April 17, 2015 (UTC)
FOOOOOOOOOOOOOOOOOOOOOOOOOOOOOOOOOOOOOOOOOOOOOOOOOOOOOOOOOOOOOOOOOOOOOOOOL NEVER ATAJOICID UPZY KOOL
Kool is currently spamming with the above messages on several wikis. As itis more private here from Kool, I decided to tell you about Kool's vandalism here. 
Yogeeta5, the anti-vandal (talk) 11:05, July 20, 2015 (UTC)
RE: Reverted vandalism[edit source]
Thanks, you don't need to tell me about it, as I saw it on recent changes. You have my appreciation! --I am k6ka Talk to me! See what I have done 18:32, August 2, 2015 (UTC)
No problem, K6! :)
Chaney (talk)
Community content is available under
CC-BY-SA
unless otherwise noted.