Welcome to The Sims Wiki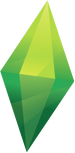 Welcome to The Sims Wiki AireDaleDogz! Thanks for your contributions to the Party page! There's a lot to do around here, so I hope you'll stay with us and help us improve the wiki!
Recent changes is a great first stop, because you can see what pages other people have been editing, and where you can help.
Questions? You can ask at the Help desk or on the "discussion" page associated with each article, leave a message with an administrator or post a message on my talk page!
Need help? The Community Portal has an outline of the site, and pages to help you learn how to edit. You may also try asking for help on the IRC channel, where some users may be able to help you!
Want someone to guide you along the way? Check out our user adoption program which is designed to help out new and possibly inexperienced users like yourself.
Spotted some vandalism? We have a team of administrators who will happily deal with vandalism when they see it. If you have found some vandalism from a user who hasn't been sanctioned, you can help by reporting it!
Please sign in every time you edit, so that we can recognize you!
Want to get noticed in the community? Well, we have tons of opportunities for you! The Forums are a great place for The Sims and The Sims Wiki related questions and games! Not your style? How about a chatroom with your fellow contributors? Have some fun on the IRC channel or on-wiki chat feature! We are also the host to a variety of community created contests. Want to suggest a change for the wiki? Feel free to ask on the community discussions forum! So, what are you waiting for? Get out there and have fun!
Happy Birthday!
[
]
I wish you a Happy Birthday! I hope you have a great day! :D - KailynnKat(talk/fanon) 14:22, January 7, 2018 (UTC)
Re: Private journal page in your sandbox
[
]
You can do that after I've published the revamped version of the article. - SimDestroyer (talk) 17:44, January 15, 2018 (UTC)
Rollback nomination
[
]
Hi AireDaleDogz. I have nominated you for rollback rights on The Sims Wiki. These user rights give you access to the "rollback" tool, which lets you revert multiple instances of vandalism in a single click. Please go over to the nomination page and state whether or not you would like to accept or decline the nomination. If you decline, do not worry: it does not look bad on you, and you will be allowed to nominate yourself again in the future. If you have any questions, feel free to drop me a message on my user talk page. -- LostInRiverview talk · blog · contribs 18:11, July 10, 2018 (UTC)
Rollback nomination approved
[
]
Congratulations on your successful nomination for rollback! You may be wondering what the tool is all about, so here is a brief introduction:
Rollback is a feature of the MediaWiki software that runs many websites, namely Wikipedia and Wikia. It allows all consecutive edits made by one user to be undone in one click.
What rollback does. Rollback only works on the latest edit (current revision) in an article. If you click on rollback, it acts immediately. Instructing the server to perform rollback will revert all consecutive edits made by one user to the last revision not made by that user. For instance, if User A made 6 edits in a row to The Sims 2, and no one else edited after them, using rollback will revert all 6 of those edits to the last edit not made by User A.
When to use it. Because rollback does not allow for a custom edit summary, it should only be used for obvious vandalism. It should not be used to revert good faith edits or edits that have good intentions. If a good faith edit needs to be reverted, use the undo function or manually revert the edit and provide an explanation in the edit summary.
You can use rollback to:
Revert obvious vandalism
Revert your own edits (AKA self-reverting)
Revert edits in your own userspace (e.g. your userpage or your user talk page)
Revert a large amount of edits that are deemed unhelpful, such as a malfunctioning bot, as long as an explanation is posted somewhere, perhaps at the talk page of the bot.
What if I accidentally click it? It happens, because rollback works instantly. If you do accidentally rollback an edit you didn't intend to revert, just manually revert the edit and explain it was a mistake.
What else do I do after reverting vandalism? It's not strictly required, but it would be appropriate to warn the vandal on their user talk page. You can either use a hand-written warning or a pre-written warning message.
Have any questions? You can ask me at my my talk page.
Thanks, and good luck! LostInRiverview talk · blog · contribs 01:29, July 15, 2018 (UTC)
Hi AireDaleDogz, may I please ask you to explain your revert here? As a rollback, you should know that unless you're reverting clear vandalism or an obviously disruptive edit, you should always explain your revert in the edit summary. —k6ka 🍁 (Talk · Contributions) 11:30, November 28, 2018 (UTC)
Revert on "content pack"
[
]
Hi AireDaleDogz. I wanted to speak to you briefly about your use of the rollback tool to revert a series of edits to content pack. As K6ka has pointed out to you before, rollback is to be used only to revert obvious vandalism. Vandalism is the intentional, bad faith act of editing a page to cause disruption and/or harm. Even if an edit adds incorrect information or "does harm" to a particular article, that does not automatically mean that the edit qualifies as vandalism. If there is any doubt whatsoever as to whether a particular edit or series of edits constitutes vandalism, rollback should not be used, but the page should instead be manually undone or reverted, and then an explanation given in the edit summary (with possible further warnings or notices on the user's talk page).
Rollback is a useful tool to dispense with obvious vandalism, but if it is misused it can stifle community participation in editing articles and "bite the newbies". Please be more mindful of how and when you use rollback in the future, and if you have any questions about when it is or is not appropriate to use, please reach out to me or to another administrator for guidance. Be aware that additional improper uses of rollback may result in the loss of rollback privileges on The Sims Wiki. -- LostInRiverview talk · blog · contribs 00:54, February 5, 2019 (UTC)
Sims with gender customization
[
]
Hi, I saw your suggestion for introducing a new category for Sims with gender customization and I think it's a really good idea that should be implemented. —Gvaudoin 💬 19:32, October 20, 2019 (UTC)
Pet portraits The Sims 4
[
]
Hi!
I was just wondering how'd you get the portrets for pets in The Sims 4 like this one. DeSims (talk) 23:07, November 8, 2019 (UTC)
Re: About the user "Im telling you just how i feel"
[
]
Thanks. I am vaguely aware of "iCarly" as a Thing Which Exists, but only because I've seen the title on my cable system's guide. I wouldn't recognize a reference to it. Anyway, I see that k6ka has blocked them for socking. Dharden (talk) 23:53, November 14, 2019 (UTC)
Grammar stuff
[
]
Thank you for fixing my grammar stuff! —Preceding unsigned comment added by Qwertypdeb (talk • contribs) 13:39, April 10, 2020 (UTC) (UTC) - Please sign your comments with ~~~~
Red-haired Sim on the cover of the new expansion
[
]
Where's the red-haired sim on the cover of the new expansion? What's your name? —Preceding unsigned comment added by RonMan23 (talk • contribs) 11:26, June 6, 2020 (UTC) (UTC) - Please sign your comments with ~~~~