Welcome to The Sims Wiki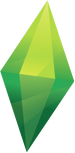 Welcome to The Sims Wiki! Thank you for your contributions to the wiki.
Please sign in and create a user name. It's an easy way to keep track of your contributions and helps you communicate with the rest of the community. Creating a username has many advantages, such as being allowed to create fanon. You can see all of them here.
Questions? You can ask at the Help desk or on the "discussion" page associated with each article, or post a message on my talk page!
Spotted some vandalism? We have a team of administrators who will happily deal with vandalism when they see it. If you have found some vandalism from a user who hasn't been sanctioned, you can help by reporting it!
Need help? The Community Portal has an outline of the site, and pages to help you learn how to edit. You may also try asking for help on the IRC channel, where some users may be able to help you!
Please leave a message on my talk page if I can help with anything about the wiki!

Frostwalker

Talk

-

Read

07:27, May 14, 2018 (UTC)
May 2018
[
]

Hello, I'm Frostwalker. Your recent edit  to Marco Mancini appears to have added incorrect information, so I have removed it for now. Please check the validity of the information you're adding, and if applicable, upload an image or cite a source. If you're not sure, you can also leave a message on the article's talk page. If you think I made a mistake, or if you have any questions, please leave me a message on my user talk page. Thanks! Frostwalker Talk - Read 07:27, May 14, 2018 (UTC)
If this is a shared IP address, and you did not make the edits, consider creating an account for yourself so you can avoid further irrelevant notices.
Please do not introduce incorrect information into articles. Your edits could be interpreted as vandalism and have been reverted. If you believe the information you added was correct, cite a source, upload a relevant image, or discuss the changes on the article's talk page before making them again. If you would like to experiment, please use the sandbox. Thank you.

Frostwalker

Talk

-

Read

07:31, May 14, 2018 (UTC)
---
This is the discussion page for an anonymous user, identified by the user's numerical IP address. Some IP addresses change periodically, and may be shared by several users. If you are an anonymous user, you may create an account or log in to avoid future confusion with other anonymous users. Registering also hides your IP address.


Help: Why create an account? · How to create an account · WHOIS