Update 2: The video is here! Watch and get intrigued!
Nikel Talk – Vote! 17:07, May 28, 2014 (UTC)
---
Update: EA has released the Build mode trailer preview on YouTube, via SimsVIP. It only lasts for 8 seconds long though. Apparently, we're getting a trailer, like the one we got for CAS. Nikel Talk – Vote! 03:44, May 28, 2014 (UTC)
---
The E3 2014 event is just around the corner, and with The Sims 4 being showcased in the event, expect more information to be spilled! Around a week ago, EA has shared the official CAS gameplay trailer of The Sims 4, read more here! But between these events, EA is going to share more info about The Sims 4 Build mode this Wednesday (May 28)!
First CAS, and now Build mode. I'm excited that we now get to see more in-depth info about the Build mode! It's not clear yet whether the info will be in the form of a trailer, or a blog, or what. EA has shared 4 more screenshots of houses! Click on the images to enlarge.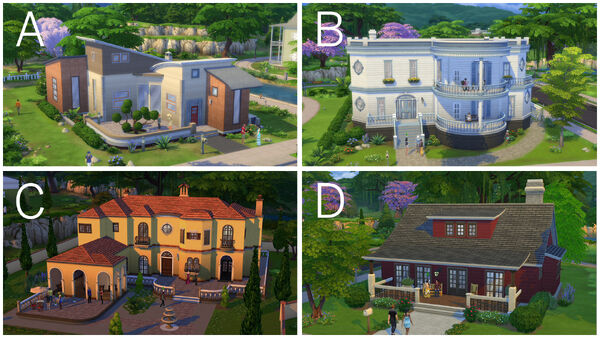 Nikel Talk – Vote! 07:23, May 27, 2014 (UTC)
Follow us on:
Community content is available under
CC-BY-SA
unless otherwise noted.