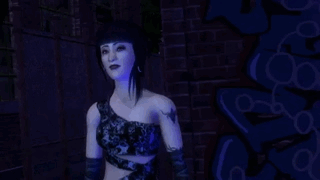 Hello there wikians.
Here's a news update on what's happening around this wiki.
Late Night announced
The Sims 3: Late Night was announced, check it out as new info is added whenever a new interview with the developers is discovered. If you want to help improve the page, make sure you cite your references. We don't want any loose rumors; that's what this page is all about.
New userboxes
| | |
| --- | --- |
| Some creative minds have been at work and brought you some new userboxes to pimp out your userpage. It's mainly country userboxes so show your flag and let the community know from where you hail. (Spain is just an example, this post is actually from Wikistan). | |
| | |
| --- | --- |
| Do you have really long username of something with numbers in it and do you wish people would just call you a shorter cuter nickname? Then fear no more, The Sims Wiki has you covered. | |
New pages
A few new pages I think people show know about have popped up here on the Wiki:
News
A dedicated news page with expanded from the main page is available at The Sims Wiki:News or by clicking (more news) on the main page. It has 4 feeds from sim related sites.
Development Portal
As a means for active developers to be able to communicate more easily we've created a Development Portal. It is only in a talk page form at the moment, but this is where you can post updates on projects or notices of smaller scaller concerning the development of this wiki.
Current discussions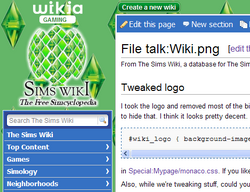 At the moment we're discussing whether to delete SimsVille a cancelled game from Maxis. You can cast your vote on the talk page. (Vote ends August 1st)
We're also considering removing the white border around our logo: File talk:Wiki.png
And lastly, we're discussing some changes to the main page content: The Sims Wiki talk:Community Portal#Content update.
Join in on the fun and remember, if you have any questions about the wiki, you can ask them at our forum or you can contact an administrator on their talk pages. Duskey(talk) 01:42, July 23, 2010 (UTC)
Community content is available under
CC-BY-SA
unless otherwise noted.