Featured Editor
This user was selected as a
Featured Editor
on The Sims Wiki for January 2015, in recognition of their positive contributions to the wiki.
I'm great at inventing all right...just not gadgets XD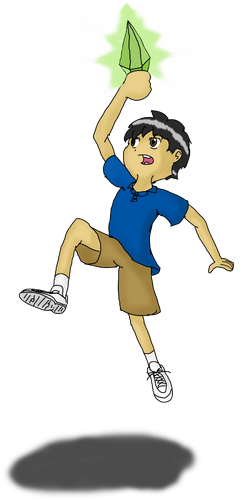 G'day, sir/madam! I'm Tim. While my username is WikiBuilder1147, I tend to refer to myself as TheTimMan - you can call me either, though I'd prefer if you call me by name. I've been here for a year now; I guess that's some sort of achievement, right? I mainly work on the Fanon articles revolving around the small neighbourhood of Howlgard, the Werewolf Town, and I've also been working on the Revolution series (read it, maybe?...Please?). I've also recently been given administrator rights, so that means...yeah, I'm a admin. If you have any questions for me, don't hesitate to ask on my Inter-Temporal Communications Matrix (it can relay your message to my timezone instantaneously! Amazing!)
Because I'm Australian, I tend to be online when everyone else is either asleep or at school, so unfortunately I may be a bit late when replying to messages. Also, in my writing I will tend to spell differently from everyone else as I speak and write in Australian English. So, to all those spelling fanatics out there, please forgive me and don't get angry at me if I spell something in a way you deem incorrect, as it is probably the Australian way of spelling the particular word.
I live in Australia and I'm a high school student. I joined TSW in early 2014, beginning my time here by creating the Howlgard page. Since then my edit count has steadily grown, and I've gained experience and created good working relationships with other members of the community, and I hope these will come to use in times of need.
The Sims series first came to my attention in 2005 as a little kid, when my older cousin showed me what she thought to be at the time was the best computer game ever: The Sims 2. I was hooked by the simplicity of it all: how you could just click a few buttons here and there, and you had a completely furnished home, with a family inhabiting it. When I got home, I pestered my parents to get the game for me, and they did. Eventually. I played TS2 all the time, until sadly, the computer died. With that, my passion for The Sims died down a little bit. Then I picked up The Sims 3, and it started all over again. I also remember playing SimCity some time in the past.
Outside of the Sims, I play the piano, which I've been learning for as long as I can remember, and yes. I'm a trekkie, and a big fan of science fiction in general. I also LOVE playing Minecraft (though my gaming time is focused on The Sims and Civ 5). I enjoy writing, drawing and creating fiction. I put all of these hobbies to use in my contributions to the Galactic Crucibles and Infinite Histories wikis, which are sister projects (I'm the founder of Infinite Histories). As you can probably tell, GC is a sci-fi wiki, and IH is a historical fiction wiki. I also contribute to Memory Alpha and Memory Gamma which are the official Star Trek and Star Trek Fan fiction wikis respectively.
Umm...yeah, that's it about me.
English is my mother tongue
I learn Japanese at school, and I speak it at an intermediate level (ie. I'm not confident using it in everyday conversation yet)
I learn Chinese, also at school, albeit less frequently. Despite starting to learn Japanese significantly later than Chinese, I'm better at speaking Japanese than Chinese.
I used to speak German at an advanced level, but I stopped learning German after I entered high school (3 years ago), so my German speaking and writing skills have unfortunately regressed to a basic level. I'm trying to re-learn German by myself though. Ich spreche Deutsch nicht!
I learn Latin bit by bit from two sources. One is through my school choir, where we sometimes sing classical music in Latin. The other is through my research for a project regarding the Roman Empire. Check it out!
I lie. I don't have a to-do list.
Write a to-do list because I want to get on the bandwagon.
Rejoice because I now have a to-do list.
Realise that my to-do list isn't really a to-do list and go to a quiet corner to cry.
Okay. The following is my REAL to-do list.
Create articles for all of the Howlgard families.
Create articles for all of the Sims in Howlgard.
Actually do something with Fanon:Awakening - Done! Thanks to K6ka for giving up his time to help me brainstorm ideas. Check it out!
Finish Part I of the Revolution series - Done! Again, thanks to K6ka for helping me write! It's getting quite popular! (How exciting)
Start Part II - Done!
Create TS4 books list for the Book page.
Do other TS4 stuff.
List of creations
If you're too lazy to rummage through this 'ere bag of my creations ➔

, here's a helpful list of most of the fanon that I've created so far. (I've got to update this)
Families
Individuals
Neighbourhoods
Stories
12 September 2014: I've been on TSW for 6 months!
12 March 2015: I've been on this wiki for a year! Woo! *party*
―The Tim Man (Infinite Histories • Galactic Crucibles • The Sims Wiki • Hallows Maleficent • Why I'm here in the first place)
Here's a list of my user pages on other wikis, in case you want to have a little look :)
GitHub: TheTimMan
I draw...drawings and...stuff...? - deviantART: TheTimMan
IRC: TheTimMan, TTM|Bed (when I'm asleep), TTM|Breakfast (when I'm eating breakfast), TTM| ...you get the idea.
Minecraft: Randomcrafter11
I make speed-art videos and animations (sometimes)! YouTube: TheTimMan
I'm on Origin: TheTimManDraws
Community content is available under
CC-BY-SA
unless otherwise noted.