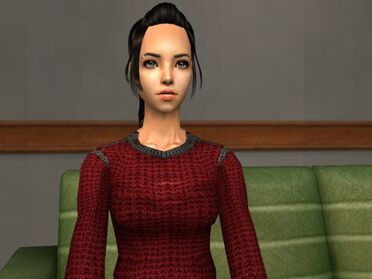 Hello! My real name is too boring :D So call me Oddille!
My Sims obsession began there in the earlies '00. First it was The Sims with all its expansion packs, then The Sims 2 too with all its expansion packs, and then The Sims 3, with it's expansion pack! I was a simmer when I was ten years old, and I will be a simmer when The Sims 5 arrive, and I'm fifty or so! :)
I so MUCH rather The Sims 2 than the sims 3, but ocasionally I too play The Sims and The Sims 3.
Please ask me anything, the most sure is I will not know it, but I'll research it for you!
My favorite pages
Edit
Check my Twitter account, you may find some interesting folks you may wanna follow!:http://twitter.com/mafertejeda
My humble YouTube account, likewise, it has no interesting content, but you may wanna check the persons I'm suscribed to:
http://www.youtube.com/user/Fhairon
Community content is available under
CC-BY-SA
unless otherwise noted.