Hi!I'm niki(nicole) & I'm 16.every body call me niki;it's better if you call me niki too, because I hate my name!!!!:) I love playing sims very much & sometimes I play it for 5 or 6 hours.... I love to explore somethings new in this game.maybe I make some new version of it in future... I like to help other people if I can...
just ask me.I will help you if I can!!!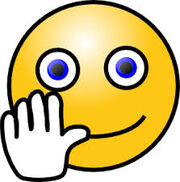 userboxes
Edit
Community content is available under
CC-BY-SA
unless otherwise noted.