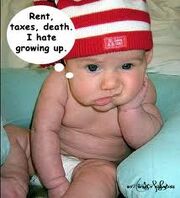 About me!
About Me:
Edit
Hello Fellow Wikian, If you would like to join the fanon group please Visit this page!
Welcome to my User page. Feel Free to contact me Via my e-mail: Here or Contact me here at my talkpage. (As I do not bite)
I started admiring The Sims at the age of 12. I joined this wiki in March 2012 and contributed to the consistent and neat Sims Wiki, which gave me access to edit pretty much any page. From Sims to Neighborhoods I edited until now, when I got my Chat Moderation rights given to me, as well as being a rollback, but after that I resigned. I own Every The Sims Expansion, only The Sims 2: Double Deluxe and The Sims 3: The Sims 3: World Adventures (My Favorite), Ambitions, Outdoor Living, Pets, Supernatural and Seasons. I have an Account on TheSims3.Com. DeathlyHallowSim  (But I seldom use that account).
Here are people I have known for more than a month, are friendly and I know well
Admin's and B-Crats
Edit
Rollbackers
Edit
Regular User
Edit
My Goals: Achieved and Destined
Edit
Achieved Goals
Edit
Edit 100 Pages
Earn Rollback Rights
Create my own Signature (With a teeny-weeny bit of help)
Revert vandalism
Make a Sandbox article
Create a Fan-created piece of work (Fanon)
Have 1,000 Contributions
Become a Chat Moderator (possibly) Yay, I did it. With sincere thanks to Ash, Lab and Wogan
Destined goals
Edit
Earn Admin rights (Maybe)
Be recommended as Featured editor
Have over 5,000 Edits
Have 10,000 Edits
Personality Points
Edit
Here are my personality points. I am a sagittarius so they will be listed as sagittarius:
Personality

Sagittarius

Sloppy
Neat
Shy
Outgoing
Lazy
Active
Serious
Playful
Grouchy
Nice
These are my points recommended by my sister Melissa who lives in Sweden.
My favorite Sims and pets
Edit
The Sims ™ 2 (Sorted Alphabetically)
Edit
The Sims ™ 3
Edit
My Stuff
Edit
About Me!
Wiki Related and stuff
Edit
Languages I know
Edit
Favorites
Edit
=== Sims Favorites ===
== Links To awesome stuff
==

=== Traits ===

== Interests
==

Community content is available under
CC-BY-SA
unless otherwise noted.