Sims Experience
Edit
I played The Sims when I was in elementary school. The first thing that attracted me is building a house. Thus, I know that The Sims is not only about designing house. It is a life simulation game. Well, I don't remember much, but I still remember how creepy a baby came out from kisses(?)
I played The Sims 2 in middle high school. My mom told me to stop playing this game after seeing its "make out" scene. However, I continued to play this game. I didn't know if there were such a "motherlode" cheat, but I still succeed in getting my sims rich by marrying a rich sims *cough*Bella Goth*cough* and kicked her out in the end. *evil laugh*
I am currently still enjoying The Sims 3, the only Sims series which installed in my laptop. I love how to change pattern, the simultaneous aging neighborhood, but not the "make out" scene and its default maternity clothes.
--Chipikichan (talk) 06:31, August 20, 2013 (UTC)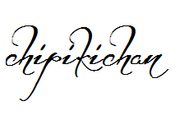 Community content is available under
CC-BY-SA
unless otherwise noted.