Featured Article

The Sims 4: Cats & Dogs is the fourth expansion pack for The Sims 4. It was announced on August 21, 2017 at Gamescom and was released worldwide on November 10, 2017. The console version was released on July 31, 2018. It is a spiritual successor to The Sims: Unleashed, The Sims 2: Pets, and The Sims 3: Pets. The expansion reintroduces cats, dogs, and raccoons, as well as new features such as foxes and a vet clinic business which Sims can experience in the new world of Brindleton Bay.
In Cats & Dogs, Sims can own cats and dogs as pets, which are the main feature of the expansion pack. Unlike previous games, pets cannot be controlled by the player, similarly to The Sims 2: Pets, and there is no cheat that will allow the player to do so. Sims can interact with these pets in various form of ways such as feeding, playing and training, and are able to bond with them through these interactions.
Vet clinics are another feature introduced in Cats & Dogs. They are a lot type and a business that Sims can own. Cats and dogs can now have various types of illnesses, that can be easily cured by veterinarians. They are treated with different types of medicine and in serious situations with a surgery station, that can also neuter and un-neuter pets.
Alongside pets and vet clinics, the expansion pack also introduces the coastal world of Brindleton Bay, veterinarian and pet training skills, new traits, aspirations, collectibles, and other various pet related objects and activities.
Recently featured: Isla Paradiso · Restaurant · School
---
Vote for the next Featured Article · Past featured articles

Community News
---
More community news →
The Sims Wiki Community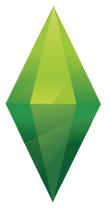 The Sims Wiki is maintained and grown by a dedicated community of editors. The
Community Portal
has been set up to connect users, give editing help to new editors, and develop a strong community for the wiki. There are many great ways to become a part of the wiki community.
The Forums are where the wiki discusses broad changes to articles, wiki policies and practices, and game-related topics. There is also a help forum for wiki or game help, and forums for off-topic chatting, game theories, and more!
We have a large and growing fanon namespace, where many authors create great fanon and fan fiction content. All registered users are allowed to create fanon articles!
We have many types of Featured Content, including featured article, featured media, and more! Any reader or editor can nominate new content to be featured, vote on other nominees, and help decide what content is featured on the Main Page.
Several wiki users write blogs about The Sims and The Sims Wiki. We have many opinion blogs, The Sims news blogs, and other various community blogs. Any user can comment on blogs, and any registered user can write blog posts!
---
We hope you'll take some time to see all that the TSW community has to offer, and join us as we work to build a comprehensive The Sims encyclopedia!
Twitter If you see this, JavaScript might be disabled in your browser or the DiscordIntegrator plugin isn't working. If it's the latter, please contact an administrator.
By clicking "Connect", you agree to abide by the server rules.
See our chat policy
here
.

Recent Releases

The Sims 4: Get Famous
November 16, 2018
---

The Sims 4: Seasons
June 22, 2018
---

The Sims 4: My First Pet Stuff
March 13, 2018

Most recent updates

Update 73
- November 13, 2018
● 1.47.49.1020
(Windows)
● 1.47.49.1220
(macOS)
---

Update 72
- August 16, 2018
● 1.46.18.1020
(Windows)
● 1.46.18.1220
(macOS)
---

Update 71
- July 31, 2018
● 1.45.62.1020
(Windows)
● 1.45.62.1220
(macOS)
---
See all The Sims 4 PC version updates

Monthly Question
Let us know how you would answer this question:
Using up to five traditions, what would be the best holiday you could create in The Sims 4: Seasons?
Visit the Monthly Question blog to read more about the question, or go here to weigh in!
---

Featured Media
---
Vote for or Nominate Next Month's Media
More featured media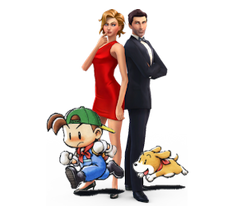 Simulation Games
Go to these sites for info or for help with your own wiki!
Ace Combat • Armored Core • Cube Life • Elite: Dangerous • FarmVille • Goblins of Elderstone • Hay Day • Jalopy • Jurassic World Evolution • Long Live The Queen • Megapolis • Miitopia • Minecraft • Minecraft Pocket Edition • Minecraft Story Mode • MySims • Neko Atsume: Kitty Collector • Nintendogs • Planet Coaster • Princess Maker • Professor Layton • RollerCoaster Tycoon • Rune Factory • Shoppe Keep • SimCity • The Simpsons: Tapped Out • The Sims • Spore • Surviving Mars • Township • Train Sim World • Truck Simulator (American & Euro) • Two Point Hospital • VA-11 HALL-A: Cyberpunk Bartender Action • Virtual Villagers • Viva Piñata • War Robots • World Neverland
Want your community included? See how!
See all of our Simulation gaming wikis!