Fanon article ownership
This fanon page was created and is owned by
Szucs.marcell
(
talk
). Unless the edit is constructive and/or minor (such as fixing a template), please do
not
edit this page unless given permission from the author.

Wang family

Description
Chen and Shea walked around the world's boards as an artist, yet thought that it is time to settle down and find a home. Blue Lake's peaceful environment enchanted them for the very first time, their son found friends very quickly, only just time for Chen to take the plunge into the fun of gardening....
Name
Wang family
Members
Fanon:Chen Wang, Fanon:Shea Wang, Fanon:Pho Wang
Number of generations
4 generations
Lot
247 Main Road
Funds
§5,394
Other information
Game
The Sims 2
Playability
Playable
Neighborhood
Fanon:Blue Lake
Write a Review!
The Wang family is a pre-made family residing in Fanon: Blue Lake, which is my custom neighborhood. The family contains Chen Wang, the father Shea Wang the mother, both of them are working as an artist, and their son Pho Wang. It seems, they arrived not a long time ago to Blue Lake, based on their bio. They look happy and find Blue Lake calm and cosy. Both of Chen and Shea want good for their son, that's why they decided to settle down.
Family gallery
Edit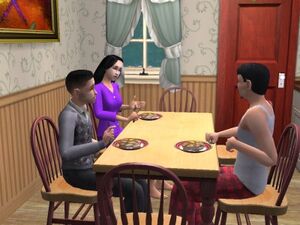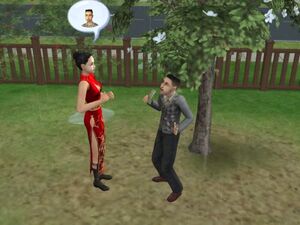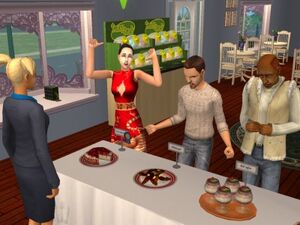 Community content is available under
CC-BY-SA
unless otherwise noted.