Profiteer (original Turkish title: Vurgun) is a "The Sims™ 4"  Drama Series, which was created by a team called "Buballs" on Youtube. The series premiered in January 22nd, 2018. Originally, it was supposed to take place in Late-November (2017), but because of some reasons, it got premiered in January 22nd, 2018. The series takes place in two main different places: "Hazancı Neighborhood" and "Atay Mansion" (Brindleton Bay & Widenburg).
The series narrates that a woman who left her three children 20 years ago for a rich life. After years of being silence, she opened her mouth and wanted to meet her children. This series narrates the intrigues around those two families.
This series has not received so many reactions (positive or negative), but the creator Buballs said that Profiteer's English subtitled episodes, trailers and extra videos will be added to its channel in Summer 2018. They are hoping to reach so many people with that.  It is said that second season will have Turkish Dubbing so English subtitles will be added.
ProductionEdit
The series' graphics and its teaser have done in October 2017. But because of uncertain reasons the premiere of the series delayed. The logo of the series contains a flourish design and the series title. Because of not getting attraction in youtube by the watchers, Buballs also thought about deleting the content and closing the channel forever. But after the first episode got nearly 1000 viewers, this thought have been cancelled. Due to this situation, the date that fourth episode got published is delayed. After all, Berk Sezen (founder of Buballs, Editing Director, Director, Producer) announced that Profiteer will have second season whenever first season ends. He also announced that first season's end will take place after the story can be understandable. Series also has Facebook and Instagram pages.
Story, Script and Scenario Steps
Edit
After "A Victim's Story" 's failure in the first season, Berk Sezen and Buballs have decided to make another series while A Victim's Story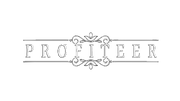 was premiering its second season. This led Berk Sezen and
Gökdeniz Babadağ
(who also wrote A Victim's Story's scenario) to find a new story to make a new series on Youtube. Finally in October 2017, Berk Sezen announced Profiteer on the group we mentioned above. After all, the sims and places got made by Buballs. A teaser got published, which doesn't contain anything from episodes, to make people think and wonder what this series will narrate. After three plain episodes, finally new casts announced in the
4th Episode
. (Kamile Uyaran, Beliz Karakoçak, Hamza & Didem Atik) In the first episodes, Buballs tried to let viewers understand who is who and what its story, but after many people not understanding anything, Berk Sezen who is also editing the episodes made an opening for the series and Scenario Group (Hazar Barış Öz & Gökdeniz Babadağ) started to explain who is who and their own stories. 
Season TwoEdit
It is said that second season will have very different stories than season one. As we talked with Berk Sezen, who was the main scenario writer for season one, won't be writing the scenario for second season. As we get this information we also get to know that Hazar Barış Öz will be the main director alongside Gökdeniz Babadağ. After this information, let's get into second season's backstory!
"Happiness, wasn't won easily for them. Story of past's dark clouds that will always be on top for Elveren family, won't ever stop raining under Elveren's. The days that they dig with their nails, will always be the number one targets of the rainy days if they don't give any victims for it. Abandoning her children behind her is the worst thing that a mother could do. This time, Nur has another child to make her forgive in her eyes. Life will show its brutal side again and again to the ones who want to live in prosperity. Because each one of them will always have something to explain, and remorse to deal with."
After these, we learned that there are two new actresses and one new actor! And those are Beste Atay (Nur and Önder's daughter), Zerrin Aksel (Necip's sister) and Kıvanç Aksel (Zerrin's son). There are also some speculations that says the series will focus on the intrigues inside the Atay Mansion.
Filming & EditingEdit
Nice programs and nice team makes the editing and filming of the series. Hasan Çetkin who is the Art Director of the series, sets the place up and clothes the sims. After all with various programs, the scene and audio gets recorded. Two or three days of a week is enough for making a 20-minute episode for the team. But sometimes it delays because of some of the employee's school problems or private problems etc. After the recording ends, Berk Sezen opens the programs and starts editing. There are simply three techniques he always does; dragging the recorded angles of a scene, cutting them and mixing audio in the same time, and putting the correct lightning effects and correcting the color of the scene. After that if necessary, he adds some sound effects (SFX) to emphasize the scene. Sims are talking Simlish in the series, but in editing they add Turkish subtitles to the episodes (as mentioned, English episodes will be released in Summer 2018)
He uses Sony Vegas Pro, Adobe Premiere Pro, Adobe After Effects and Adobe Audition to edit the series.
Premiere Pro and After Effects will be used in editing of second season.
Links To WatchEdit
The playlist where original episodes get published: https://www.youtube.com/watch?v=mx62u0cEJLI&list=PLfT46XDz2NeewTxxUmr1Scd1RGJDe9Tc2
The playlist where previews and trailers get published: https://www.youtube.com/playlist?list=PLfT46XDz2NedYxhT1iCbq7T2FlltfjJH5
The channel where the English episodes, trailers and previews will be published: https://www.youtube.com/channel/UCdGwge_wTPKGY-RzS-b6QrA
The channel where the original highlights and extra videos published: https://www.youtube.com/channel/UC_ii8aSFq_Wo-KZy0jwjthw
CharactersEdit
you can read and know who the characters are. None of them are real all of them are fictional.
| Primary & Secondary Characters | First & Last Appearances | Additional Notes |
| --- | --- | --- |
| Nur Inan/Atay/Elveren (Selma Karagedik) | S1, EP1 | The woman who left her three children behind her. The people living in the Hazancı Neighborhood.knows her as Selma Karagedik. She returned to the neighborhood after her husband's disappearance. Main Character. |
| Aslı Elveren | S1, EP1 | Oldest one of other 2. She tried to protect her siblings from evil. She'll suffer the pain that her mom created. Main Character. |
| Erkan Atay | S1, EP5 | His mother who is the sister of Önder and Selçuk and his father died 25 years ago when he was five-years-old. He was in the United States around 1st and 5th episodes. In the 4th episode Nur said and complained about that she can't reach Erkan and can't get money from him. After all, Erkan returned and formed a black alliance with Nur. No one knows why he and Nur are so close. |
| Peri Elveren | S1, EP1 | One of the twins (other is Batı). She has some weird friends who'll be trouble for her. She is trying to get into university by winning the exam |
| Önder Atay | S1, EP10 | Nur's husband. Who tortured Nur so many times in the past. And still tries to do some. Has a daughter named Beste Atay. |
| Beste Atay | S1, EP14 | Önder and Nur's daughter. Önder hid her like a secret for past 18 years. That's why she has some anger and revenge emotion for Nur Inan and Önder Atay. |
| Batı Elveren | S1, EP1 | In the series, he doesn't have many scenes. And he barely talks. Viewers don't know many thing about him. |
| Muzaffer Elveren | S1, EP1 | He has so mysterious past about his old wife, Nur. We still don't know what happened 20 years ago which led Nur to leave the house and marry Önder Atay. |
| Neslişah Atay | S1, EP1 | The other bride of Atay's. Selçuk Atay's wife. She hates her Sister-In-Law Nur. That's why she tries to learn new mistakes that Nur made to make her lose every time. |
| Zerrin Aksel | S2, EP1 (EP15) | Zerrin is Necip's young sister. Whose only purpose is to get some portions from the Atay Company. After heard that Nur is selling her own 15% portion she bought them and Erkan shared his 25% portion with Nur. As she bought the portions, she and her son moved into Atay Mansion |
| Kıvanç Aksel | S2, EP1  (EP15) | Zerrin's son. He thinks he is handsome. He is a regular worker in the Atay Company and lives in the Mansion. |
| Selçuk Atay | S1, EP4 | After Önder's disappearance, he works at the holding all the time. He doesn't care about his wife's intrigues. |
| Necip Atay | S1, EP1 | He also hates Nur. Probably he knows something about Önder's disappearance. |
| Süreyya Atay | S1, EP1 | She doesn't know anything about Önder's disappearance. But knows how they became rich and what lies down under the surname Atay. |
| İhsan Acar | S2, EP4 | Zerrin's youth love. Zerrin and Necip's father didn't let them marry. After years, Zerrin meets with him for a favor. And that favor will cost Neslişah's life! |
| Ergin Atik | S1, EP1 - S1, EP14 | A neighbor of Elveren Family. His parents don't like Elveren's at all. He loves Aslı so much. He knows the truth about Nur. He blackmailed Nur and Muzaffer about getting married with Aslı. But then when Nur helped him about his mother Havva's surgery cost, he believed that they aren't bad people. So he stopped blackmailing and separated his way with Aslı. |
| Didem Atik | S1, EP4 | Younger child of Atik family. She was studying the university in Bulgaria. But then she returned to Hazancı Neighborhood to follow the love she found in Bulgaria. But that love became a big trouble in her life. |
| Hamza Atik | S1, EP4 | Husband of Havva. He is a Truck Driver. Doesn't seen many times in the series. He beats Havva. That's why Havva had a cerebral hemorrhage. |
| Havva Atik | S1, EP4 | She hates Elveren Family. She also hated Nur. But she doesn't knows who Nur is. But in the same case she hates Selma as well! She is two years older than Nur. She forgot everything happened in past 20 years. She thinks Selma is Nur. But no one believes her because of her cerebral hemorrhage |
| Kamile Uyaran/Taşürek | S1, EP3 | She returned from Australia where her son lives. She barely likes everyone in the neighborhood. She's a nice person. |
| Beliz Karakoçak | S1, EP4 - S1 EP12 | Peri's best friend. Also they are close with Aslı. She brought new scourges with being the girlfriend of Fatih. After Peri learned that Beliz knew the truth since the beginning, their friendship is ruined. |
| Rahmi Taşürek | S1, EP9 | Kamile's husband. They both love each other. But his children hates Kamile and attempted to kill Kamile! |
| Kevser Taşürek | S1, EP11 - S2 EP3 (EP17) | Rahmi's youngest child/daughter. |
| Müştak Taşürek | S1, EP12 | Rahmi's only son. |
| İkramiye Tarınç | S1, EP11 - S2 EP3 (EP17) | Longest daughter of Rahmi. She's married with Mücahit and has a son. |
| Mücahit Tarınç | S1, EP11 - S2, EP3 (EP17) | İkramiye's husband. After he learned that İkramiye poisoned Kamile, he decided to move back to Diyarbakır with their son Durmuş and divorce with İkramiye. |
| Durmuş Tarınç | S1, EP11 - S2, EP3 (EP17) | İkramiye's son. |
Tertiary & Other Characters

First & Last Appearances

Additional Notes

Cevriye Solakesen

S1, EP5

?

A neighbor from Hazancı Neighborhood. First seen on the "Gold Day" Which the neighbors make to gain money. Every month the members goes to that month's member's house to give their own golds to the woman that they go to her house.

Seniyye Çömçe

S1, EP5

?

A neighbor from Hazancı Neighborhood. She's rich enough to be comparable to the people living in the neighborhood

Gülfiroj Kewe

S1, EP5

?

A Kurdish woman. She's so gullible. 

Vildan Atasoy

S1, EP5

?

Another neighbor from Hazancı Neighborhood. She works at a bank.

Aynur Taşkan

S1, EP5

S1, EP10

Not just a neighbor, she also worked for Erkan and Nur. She wanted 350,000 simeleon to be a maid in Atay Mansion and leak information about what's happening. After all this led her get the money she wants and led Nur and Erkan to capture the portions that Önder left behind for Selçuk and the blocked portions that Önder also left behind for Nur. 

Fatih Orhon

S1, EP7

S1, EP9

He's a impostor. He defrauded so many girls with being their boyfriends. Didem and Beliz got caught by this man. He got shot in the ninth episode.

Feraye Öztoprak
S1, EP6
Appears in some episodes with his daughter, Beliz
Community content is available under
CC-BY-SA
unless otherwise noted.