Fanon article ownership
This fanon page was created and is owned by
SkeletonFrost
(
talk
). Unless the edit is constructive and/or minor (such as fixing a template), please do
not
edit this page unless given permission from the author.
Matthew Rourke
Name
Matthew Rourke
Gender
Male
Age
Young Adult
Life state
Human
Education and Employment
Alma Mater
Sims University
Major
Physical Education
Career
Latrine Cleaner
Zodiac sign
 Gemini
Lifetime wish

| | |
| --- | --- |
| | Become an Astronaut |
Favorites

 Chinese

 Ceviche

 Grey
Appearance
Hair color
 Brown
Eye color
 Green
Skin color
 Light
Body shape
 Fit
Matthew Rourke is the heir to the Rourke family and the only son of Abigail and Wendell. Being the middle child being Elenore and Hannah has cause Matthew to feel somewhat more feminine than Abigail would like.
Matthew was a cute little toddler, and as a boy, he was doted on by Abigail who could finally say that she would be happy with the heir to her husband's family. He was very happy and loved his older sister Elenore. Shortly after his own birth, came Hannah, who Matthew instantly bonded with. The two became very close very fast, both feeling somewhat out of place in the Rourke family.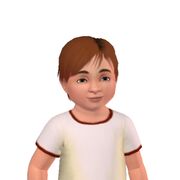 Matthew's bullying nature came out in his childhood. Being best friends with his sister Hannah, picking on and terrorizing the rest of the family and those at school. He adapted well to the "anti-Supernatural" nature of his mother and picked on them more. 
One day, Matthew saw little Hannah talking to a Werewolf child and began bullying him, despite Hannah's objections. This caused a rift between two that would last a lifetime.

As a teenager, Matthew also became a hopeless romantic, leading to him dating young. He started dating and had many girlfriends throughout his high school career, this angering Hannah, who missed her brother. Matthew missed Hannah, however he could never get the image of her standing up for a Supernatural out of his head. He continued to bully Supernaturals but eventually graduated with good grades. It was around this time that Elenore had moved out and upset Abigail, unleashing a terror on the remaining children until the wedding.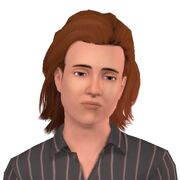 Matthew took a girl to Elenore's wedding, which deeply upset Hannah who saw on the invitation that it was family only. He had a different girl on his arm when he went to see little Evelyn the first time.
Matthew decided to go into the military right out of high school and also decided to be single until he could find a girl worth settling down with. Abigail offered that Matthew live with her and Wendell until that happened.
Right out of high school Matthew joined the Military. As soon as he did, Elenore, Jack and Evelyn moved into the house after hers was taken by a fire. This won't stop him however, and he does not plan on being the best uncle to Evelyn, focusing more on his career than his family.
Matthew is starting to warm up to the idea of Hannah dating Arden Tobias, a vampire, now that his mother is dead.
Matthew is still upset with Evelyn, but is also still closest with her than the rest of the family.
Matthew is happy to be the heir to the family.
Community content is available under
CC-BY-SA
unless otherwise noted.