Fanon article ownership
This fanon page was created and is owned by
Szucs.marcell
(
talk
). Unless the edit is constructive and/or minor (such as fixing a template), please do
not
edit this page unless given permission from the author.

Jackson family

Description
Ever since Morgan knew himself, he was always a shy person, and do not let anybody too close but his family. When he lost his wife and his sister almost at the same time, he became very lonely. Time has been passed, but his children enjoying the warm of family nest. Will Erin and Cameron be able to start their own life? 
Name
Jackson family
Members
Fanon:Morgan Jackson, Fanon:Erin Jackson, Fanon:Cameron Jackson
Number of generations
4 generations
Lot
8 Hay Lane
Funds
§86,001
Other information
Game
The Sims 2
Playability
Playable
Neighborhood
Fanon:Blue Lake
Write a Review!
The Jackson family is a pre-made family residing in Fanon: Blue Lake, which is my custom neighborhood. The family contains Morgan Jackson, a retired scientist, who loves his big garden and spend most of his time there after he lost his wife and sister, and his two children Erin Jackson, an architect and Cameron Jackson a policeman. Both of them are not want to leave the family house which makes Morgan a bit angry.
Family gallery
Edit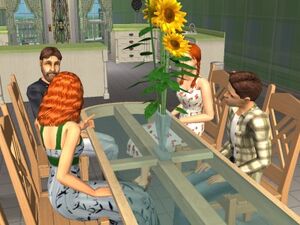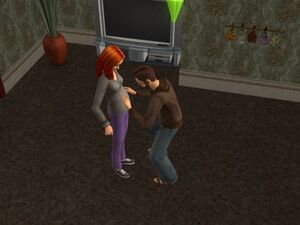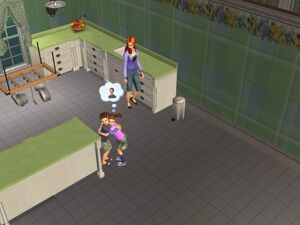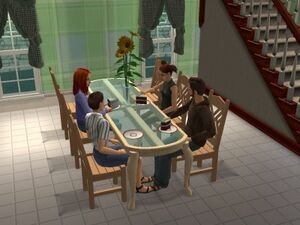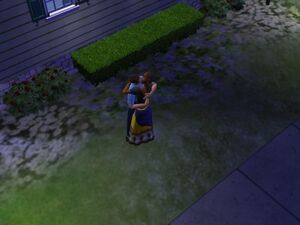 Community content is available under
CC-BY-SA
unless otherwise noted.