The Contrary family is a pre-made family residing in Desiderata Valley that came with the The Sims 2: FreeTime expansion pack. The Contrary family includes adult Opal Contrary, who loves Nature, along with her husband Edward Contrary, who prefers Science. Together, they love their teen son Rick Contrary, who loves his Games. When the player first loads the family, Rick has resentment towards his parents, claiming that they "just don't understand what he's going through." He claims the only Sim to understand him is Violet Jocque, and it seems that the Jocque family are good friends with the Contrarys, shown through photos.
Onomatology
"opposite, opposed," from contra "against"
Family tree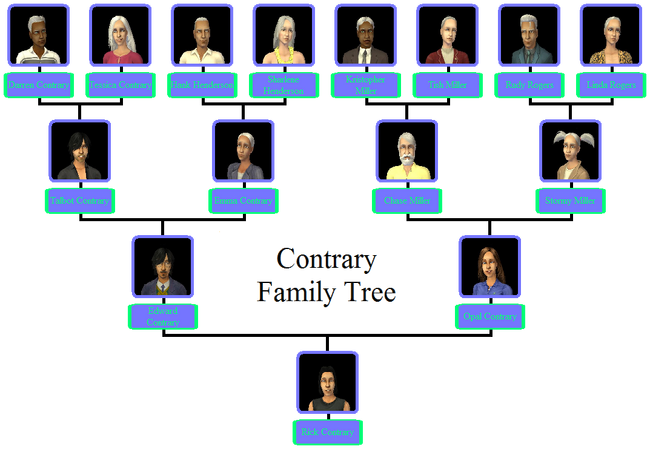 Members
Gallery
Community content is available under
CC-BY-SA
unless otherwise noted.