Contender family

Description
Carlos had a career that was the stuff of legends, but even more legendary were his romantic pursuits. Now that he's thinking about retirement he's trying to focus on his niece Isabel and her family. But his romantic nature is still strong and Belladonna Cove is filled with such interesting possibilities.
Name
Contender family
Members
Carlos Contender
Number of generations
5 generations
Family connections
Baldwin family, Peterson family
Lot
310 Bay View Drive
Funds
§83,947
Other information
Game
The Sims 2: Apartment Life
Playability
Playable
Neighborhood
Belladonna Cove
The Contender family is a pre-made family residing in Belladonna Cove that came with the Apartment Life expansion pack of The Sims 2. The only living member of the family is Carlos Contender, a retired boxer. Jessica Peterson seems to be quite taken with him. His blood family includes his niece Isabel Baldwin and through Isabel her husband Benjamin Baldwin, and their children Sofia and Marcus.
Onomatology
Contender - "to struggle in opposition", "to strive in rivalry", "dispute earnestly"
Family tree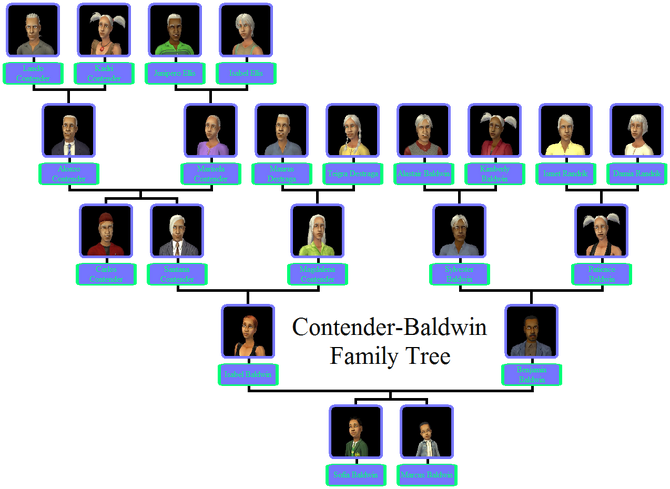 Members
Gallery
Community content is available under
CC-BY-SA
unless otherwise noted.