The Amin family is a foreign family who are currently residing in Al Simhara from The Sims 3: World Adventures. This family consists of Samir and his wife, Fatima, and their children, Imsety and Satis, who all share the hidden Egyptian Culture trait. They live in the Date Palm House. There is a large tomb puzzle below their house which is, according to adventure text, the headquarter of an unnamed resistance to MorcuCorp.
Family tree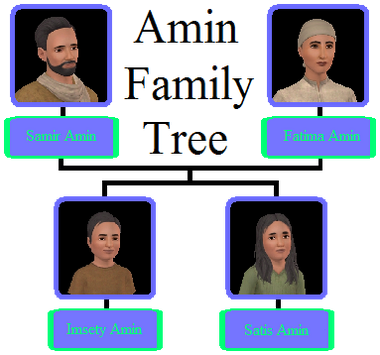 Members
Community content is available under
CC-BY-SA
unless otherwise noted.